Great Khan's Mongolian BBQ-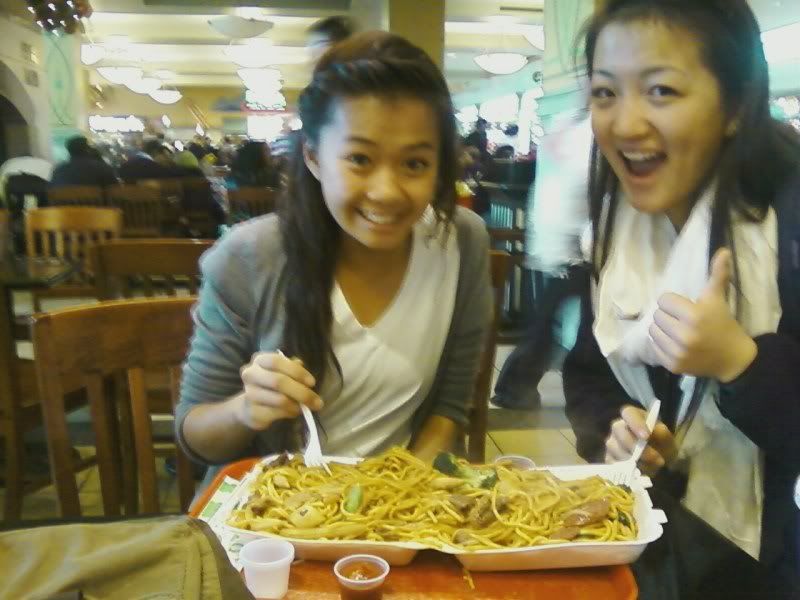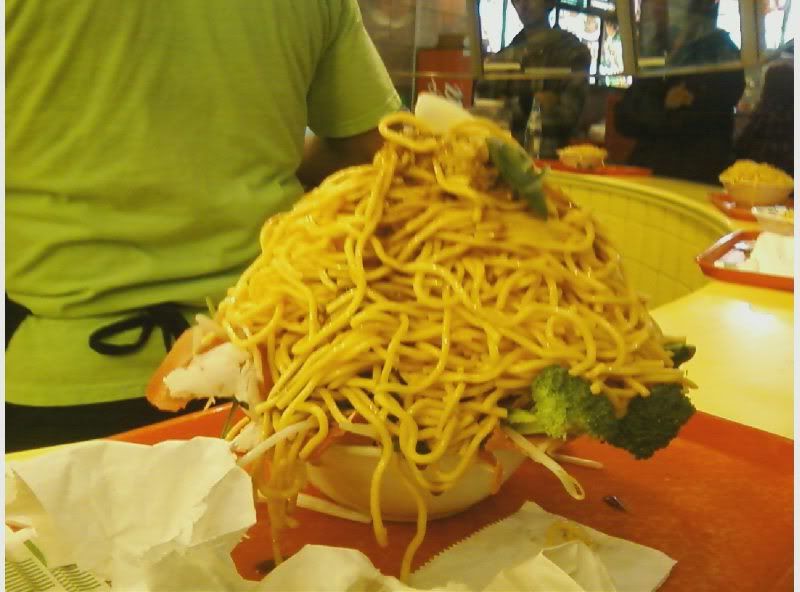 This place brings back memories from junior high. Every single time we went to the mall, we'd get napkins to squish down as much meat/veggies/stuff as we could in the bowl, ignoring the "Please don't touch food with hands" sign. We even made little walls with cucumbers and meat rolls on the side so we could pile on more noodles. These pictures were from Black Friday, and we piled our bowl so high people began to stare, and it didn't even fit into the box. Seriously, this is the one place in the food court where you can get your money's worth.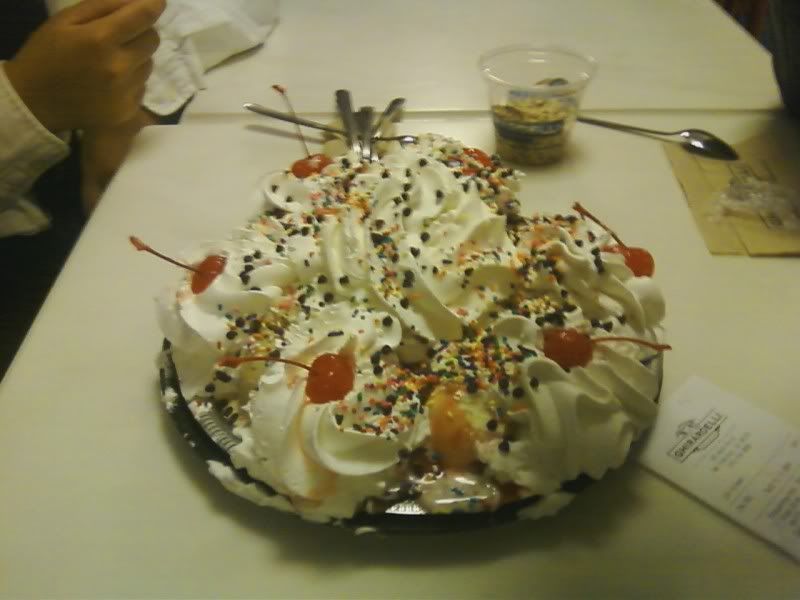 Ghirardelli Square-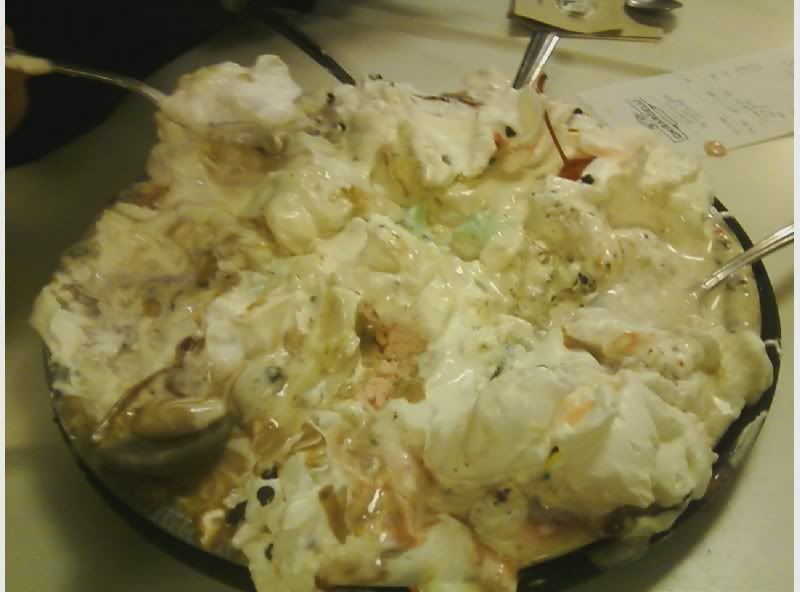 My first time. It looks small here, but ten of us didn't even come close to finishing that gargantuan family sized ice cream plate. 8 scoops and 8 toppings and by the end we were left with a creamy concoction of whip cream and indistinguishable puddles of flavors. I had chosen double servings of whipped cream. Bad choice; I couldn't even see which flavor I was eating under the massive blanket of a heart attack.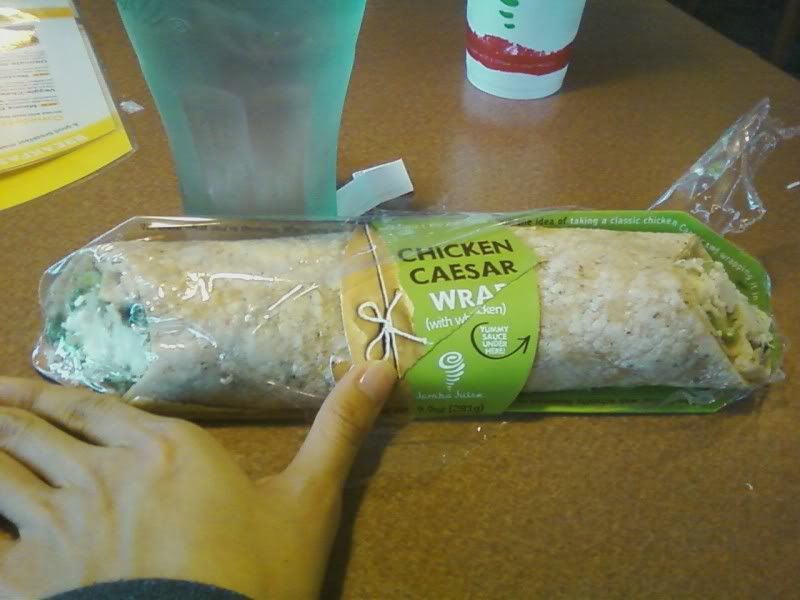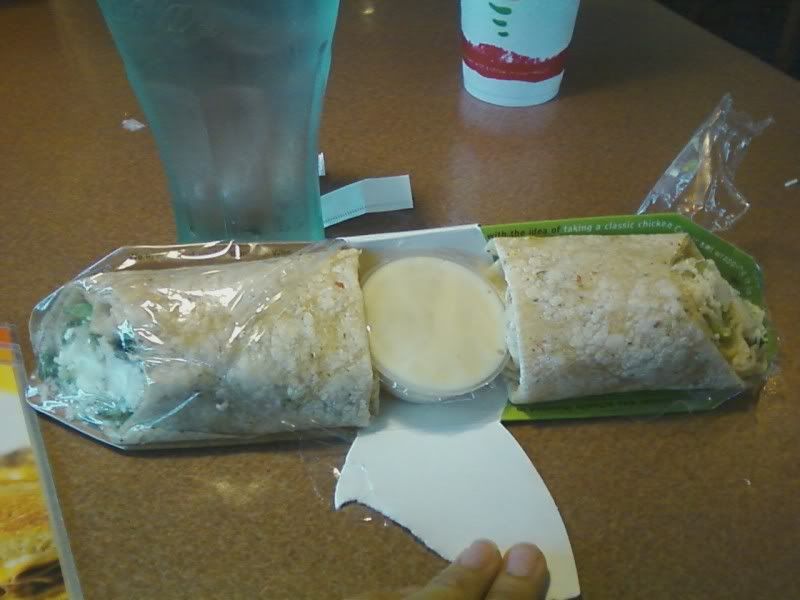 Chicken Caesar Wrap from Jamba Juice-
That is some badass packaging...My friend got this while another friend and I ate Denny's, and when he ripped the cardboard and we saw the stupid sauce cup, we laughed. Who knew Jamba Juice was so...deceptive? Seriously though, I'm never getting one of these from JJ. It wasn't even that good.
"3 minute brownies"-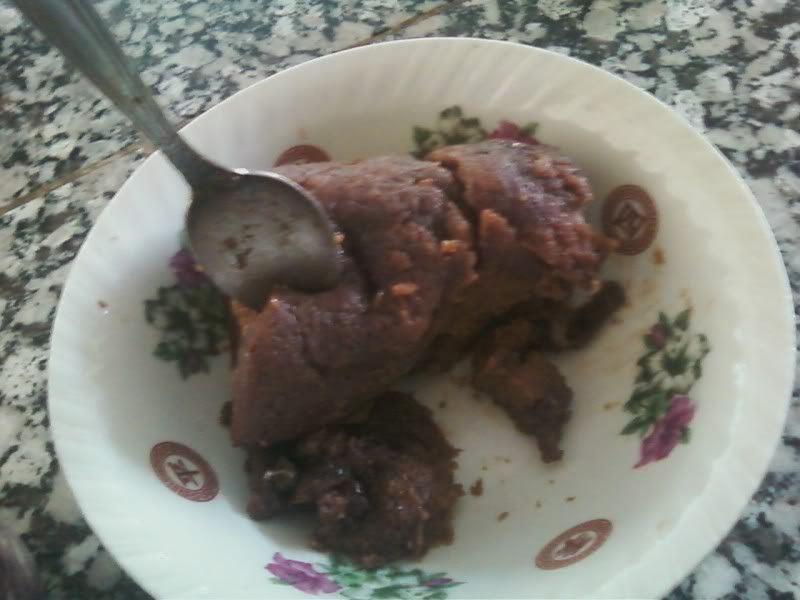 So I had actually seen this one a friend's tumblr and I went downstairs to try it out about ten minutes later. I imagined, light, fluffy, soft cakey chocolatey goodness. Instead I got...this homely looking, tough, jelly-consistency, sh*t looking
and
tasting piece of inedible atrocious poop. It even has little corn-poopy looking things in it. I knew it was just too good to be true.